From a piping hot Americano to a perfectly poured pint and everything in between, Page Valley offers a variety of places to stop, sip, and savor fresh brews surrounded by stunning views and small-town charm.
Whether it's a farm-to-keg craft beer, a soothing herbal blend, a steaming cup of hand-roasted coffee, or farm winery reds — find what brews you in Page Valley.

BROAD PORCH COFEE CO.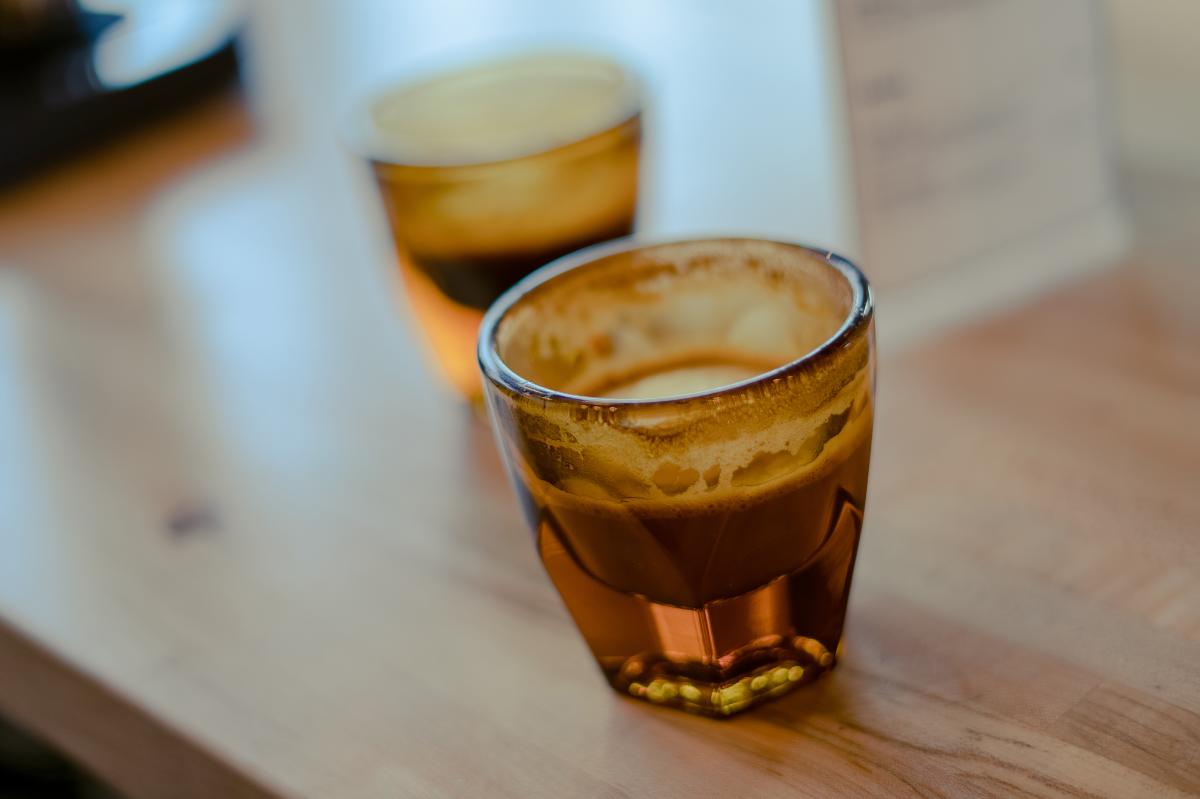 A warm and welcoming experience from start to finish, Broad Porch Coffee Co.  is a must-stop shop in Downtown Luray. The trendy cafe/craft coffee shop hybrid offers comfy and relaxed vibes along with a stunning back-porch view overlooking the Hawksbill Creek. Broad Porch features a variety of coffee-house drinks, a breakfast menu, and a rotating selection of house-baked goods.

THE COFFEE SHOP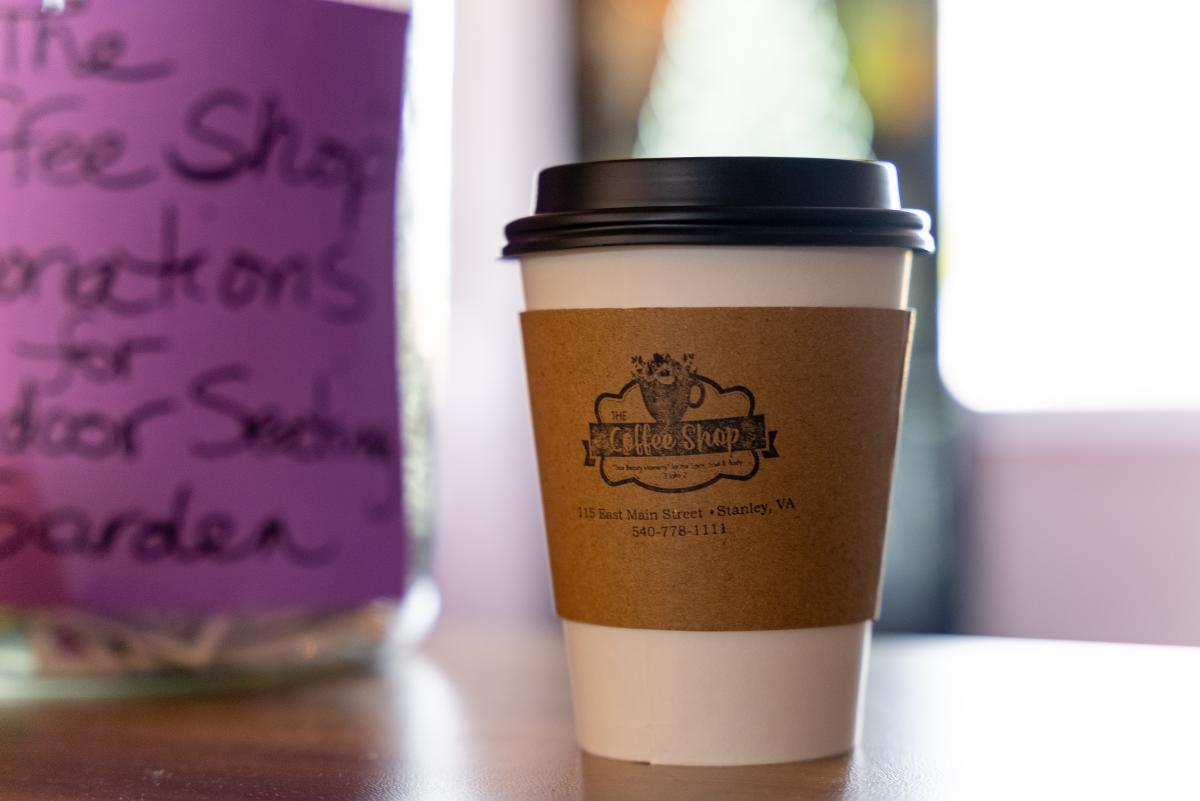 It's more than great coffee — it's an opportunity to give hope. The Coffee Shop in Stanley was created with a mission to be a lantern to women in need within the community. All coffee brewed here is from SendMe Refuge, a Christian mission organization. The making of each bag of coffee has provided women, children, and teenage girls jobs to help provide for their families. This shop truly nourishes the spirit, soul, and body.

COMPASS TEA ROOM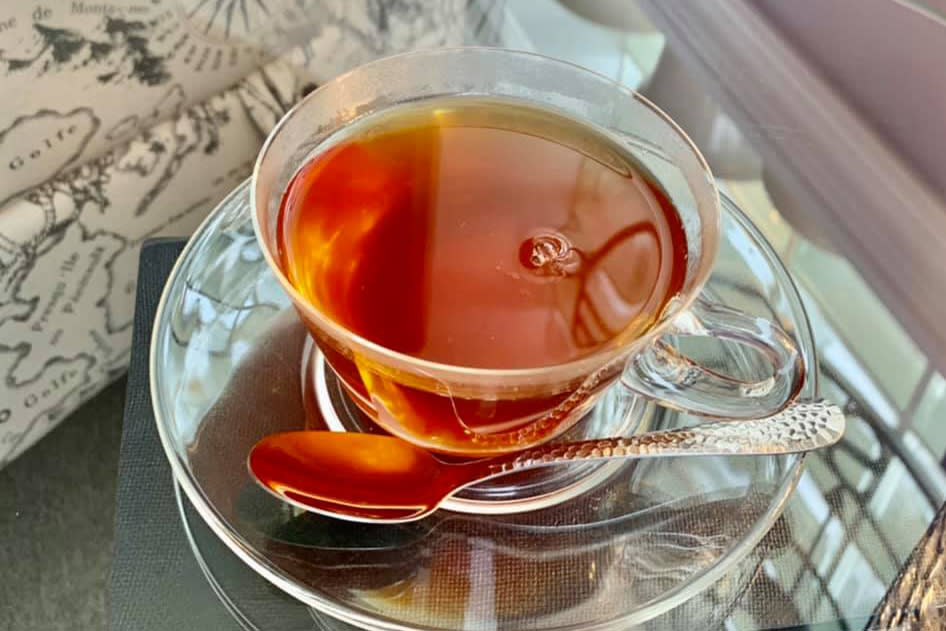 Find your direction at the Compass Tea Room. Featuring more than 150 teas, tisanes, and herbals brewed at the time of order, Compass Tea in Downtown Luray is sure to find the right blend for you. The contemporary tea room is an oasis of comfort. From the cushioned furniture to the soothing colors and light music, this space is designed to soothe your senses and make you feel at home.

HAWKSBILL BREWING CO.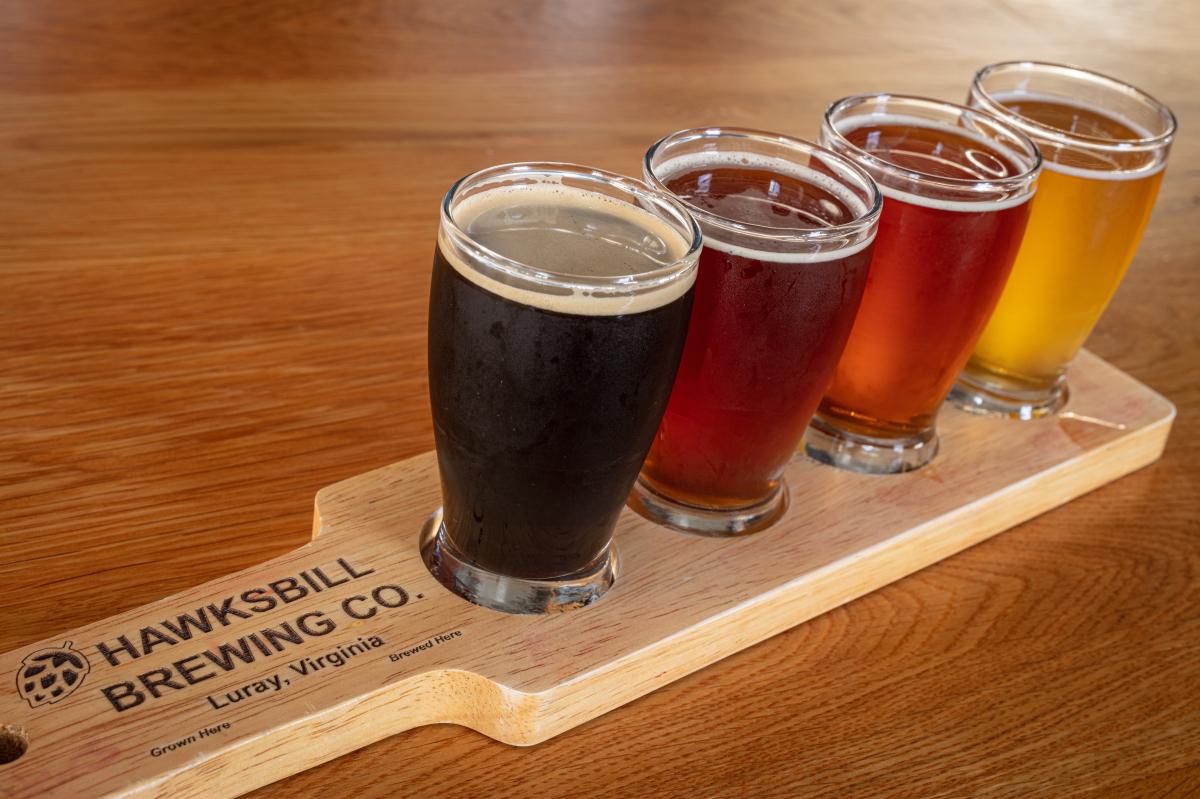 From the farm, to the kettle, to the keg, to the glass — "grown here, brewed here" is the motto at Hawksbill Brewing Co.. Luray's original craft brewery embraces a goal to use local homegrown ingredients in brews whenever possible. The hoppin' (pun intended) downtown brewery pours a running rotation of several beers, a non-alcoholic root beer, pilot recipes, and seasonal taps.

WISTERIA FARM & VINEYARD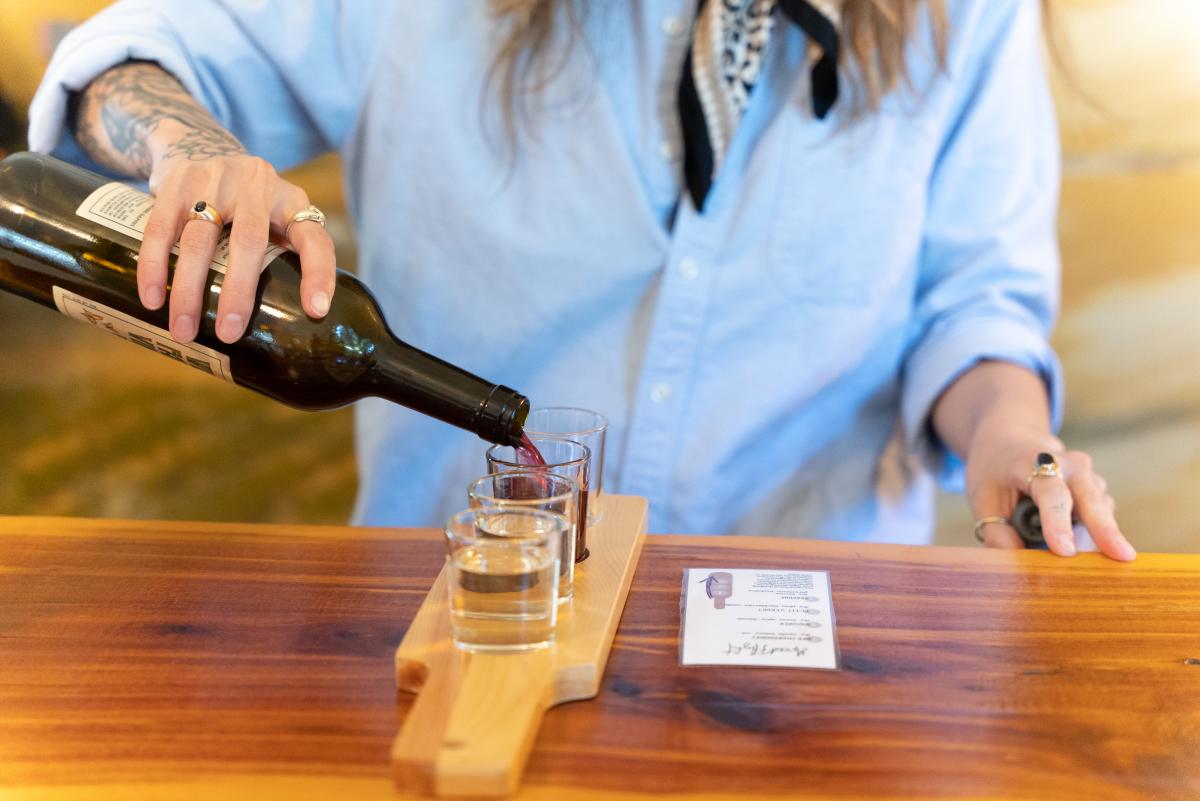 Natural beauty and hospitality combine at Wisteria Farm and Vineyard, where the farm meets the bottle. Nestled on the western slope of the Blue Ridge Mountains, this small farm winery offers a wide variety of wine and mead choices and small plates and features a farm store. Along with the breathtaking views of the rolling mountains and a vineyard of estate-grown grapes, there's is a small flock of natural-colored Romney sheep as well as free-roaming chickens for your viewing pleasure.