From pumpkin patches and corn mazes to haunted houses and long country drives, autumn in Page Valley offers a bounty of fall fun and fresh-air adventures.
As the colors of the season transform the Valley, it's also a time to seek solitude and sweeping Blue Ridge Mountain views. To help you savor it, we've compiled a list of five hidden-gem locations to leaf peep, relax and explore the wonders of fall.
Lake Arrowhead, Luray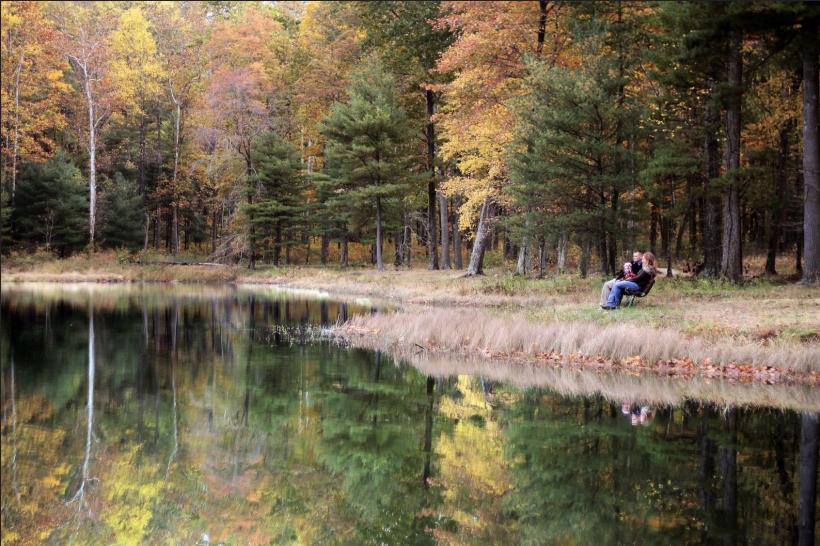 Take in autumn awe at Lake Arrowhead, a 134-acre park and 34-acre lake featuring a white-sand beach, wooded hiking trails, picnic areas and playground equipment. Explore a 1-mile trail that circles the lake and features foot bridges, fishing spots and secluded benches. 
Storybook Trail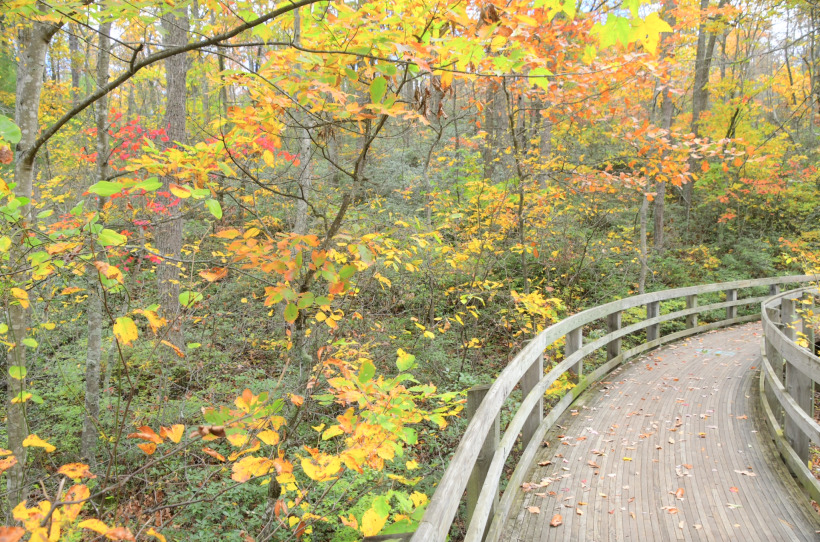 Stroll down a level pathway for a quarter mile to reach an observation platform and panoramic autumn views of Page Valley. Along the path of Massanutten Mountain's Storybook Trail, spot interpretive signs describing the geology and flora of the area.
The observation platform includes rails and several benches. For even more autumn views, follow a rocky footpath to the right of the platform that leads to a rock shelf overlooking the Valley.
Hawksbill Recreation Park, Stanley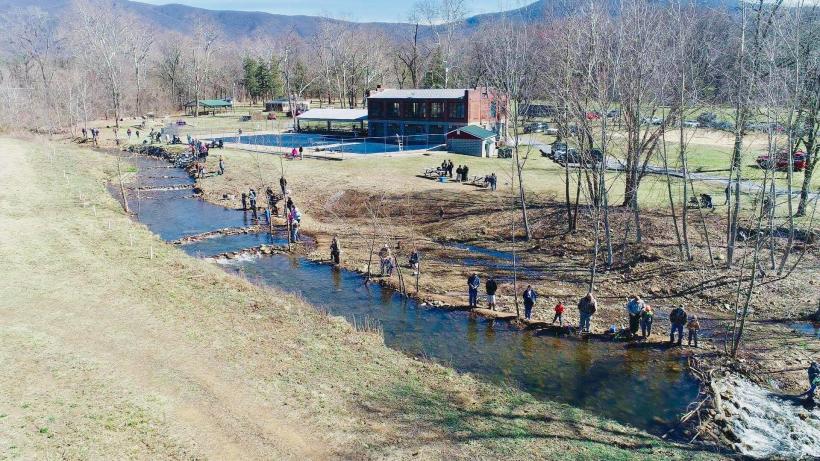 Head to Stanley's Hawksbill Recreation Park to explore hiking trails, a creek and playground equipment against a backdrop of the Blue Ridge Mountains. Adjacent to the recreation park is a new dog park. The 3-acre Bailey Legacy Dog Park features fenced-in areas and spaces for both small and large furry friends.
Big Gem Park, Shenandoah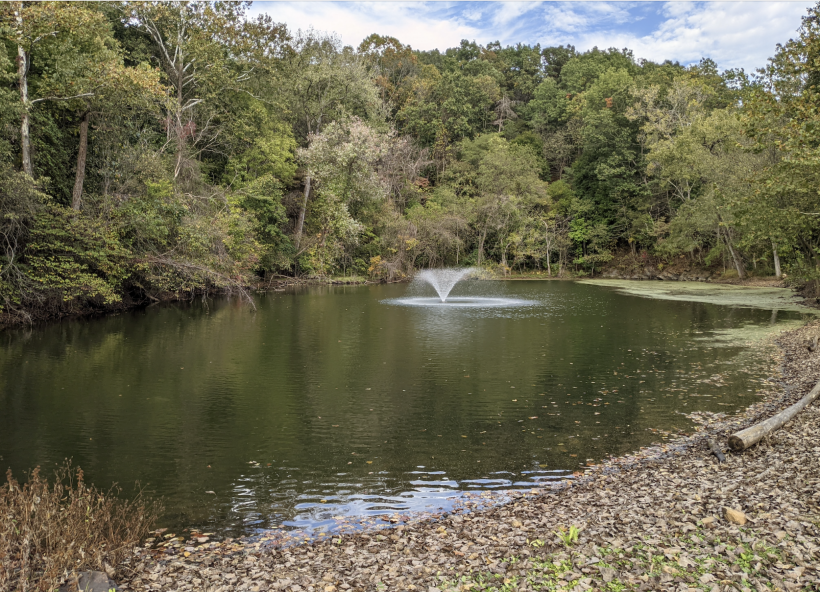 Explore the southern end of the Page Valley at the Town of Shenandoah's Big Gem Park. Leaf-peep along leisurely hiking trails and enjoy swings, playground equipment, picnic areas, benches and a pond, often stocked for fishing.
Millers Head, Shenandoah National Park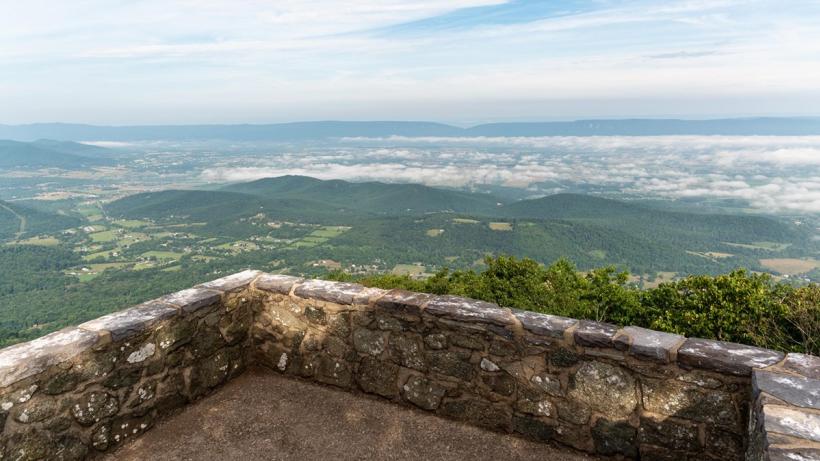 The best time to visit Shenandoah National Park for fall colors is October, with leaves transitioning from green to gold at the highest elevations during the first week of the month. Shades of red, orange and yellow continue through October, with fall foliage reaching its peak at mid and low elevations.
Millers Head Trail, a hidden gem at Shenandoah National Park, wows with two scenic overlooks. Access this 1.5-mile trail at Mile 42.5 along Skyline Drive, and take in spectacular views from the site of a former fire tower.
Unplug to recharge in Virginia's Cabin Capital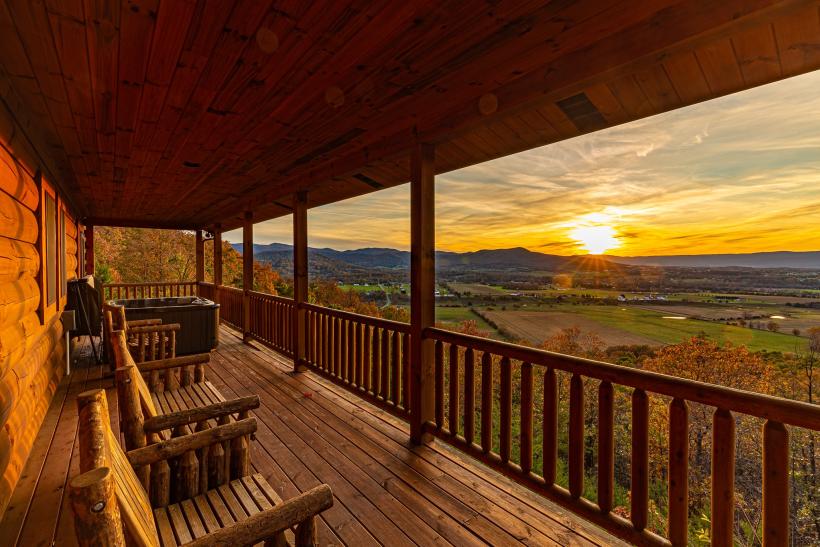 Pictured: Shenandoah Woods
Mountain hideaways, river retreats, cozy cottages and unique lodges — as Virginia's Cabin Capital, the Page Valley offers something for every Valley venturer. Whether it's a rustic cabin, historic hotel, B&B or campsite, book your stay this fall for a weekend getaway or weeklong autumn adventure.