Cozy cabins, seasonal splendor, and a slower pace are at the heart of a winter escape in Page Valley.
The winter season in Virginia's Cabin Capital is one for late-night fireside chats and gooey s'mores beneath the stars, steaming cups of coffee and colorful skies as the sun rises over the Blue Ridge Mountains, and lazy afternoons filled with panoramic views of the Shenandoah Valley.
To help you plan your winter escape, we're spotlighting seven ways to enjoy the season.
Book a Romantic Cabin for Two at Shadow Mountain Escape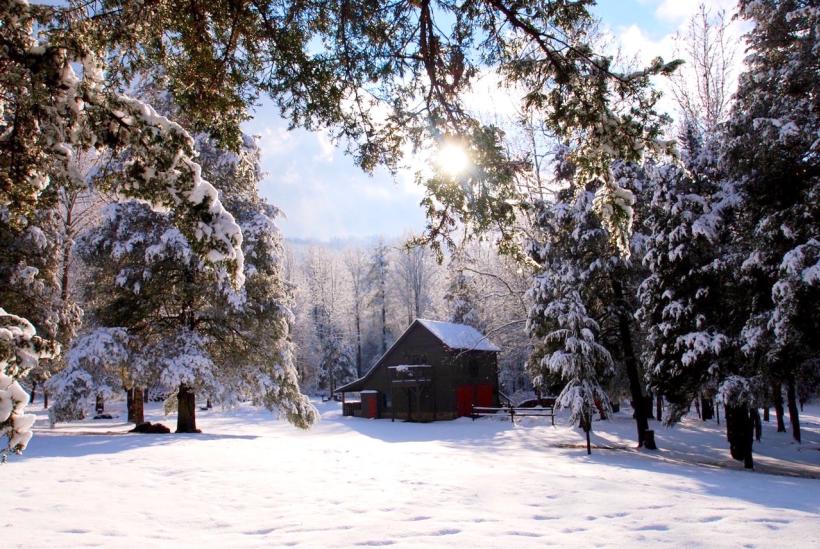 Get swept away in romance on a winter escape with your special someone at Shadow Mountain Escape. Experience elegant timber-frame cabins, European charm, and serene surroundings as you disconnect with the hustle and bustle to reconnect with each other along 15 acres in a woodland park setting. Shadow Mountain Escape is located along the Blue Ridge Whisky Wine Loop, where vineyards, distilleries, breweries, dining options, and Shenandoah Valley adventures offer couples a memorable date-night getaway, weekend escape, or mid-week retreat. 
Take a Scenic Drive along Skyline Drive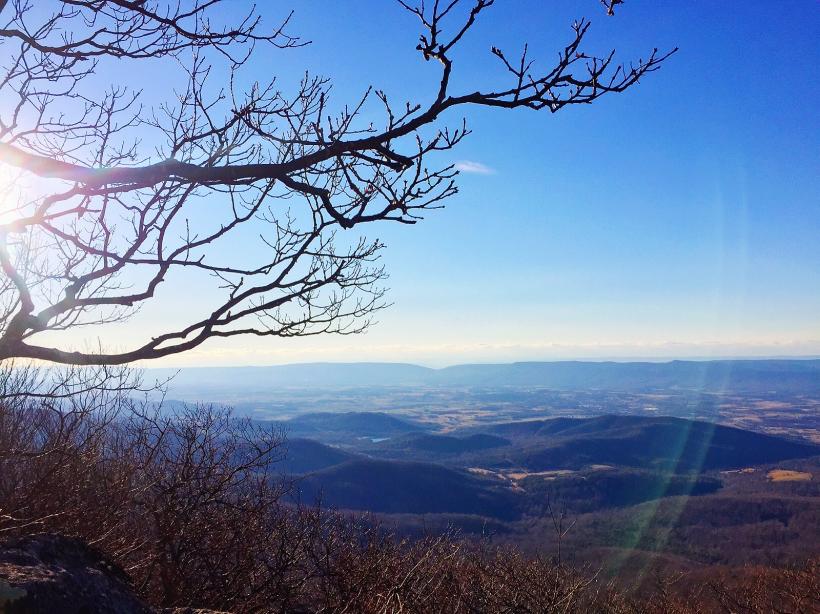 "Ride the sky" along Skyline Drive, a National Scenic Byway that runs 105 miles along the crest of the Blue Ridge Mountains through Shenandoah National Park. Stop at one of 75 overlooks to take in spectacular winter views of the valley below as cooler temperatures and fallen foliage improve visibility. With less visitors in the winter season, visitors to the park will also have a better chance of finding solitude and observing animals like deer, squirrels, birds, and foxes as they forage and hunt for food.
Explore Downtown Art in Luray at the Warehouse Art Gallery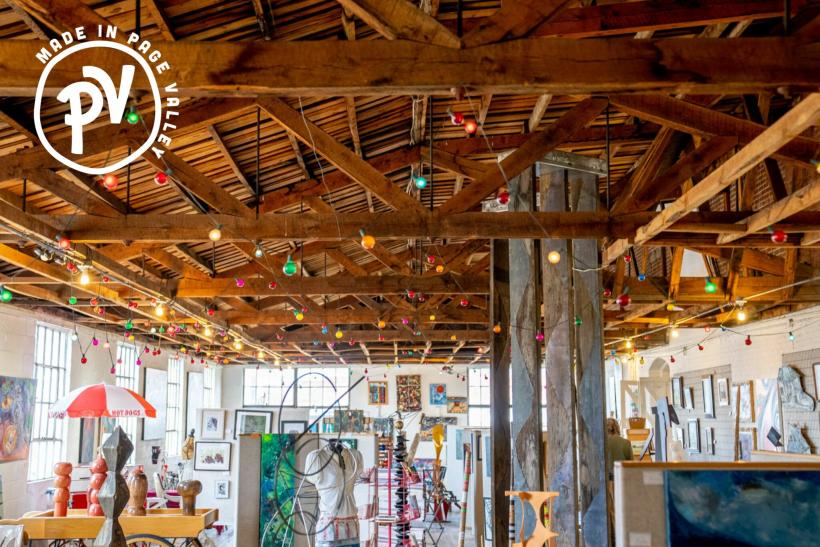 Head to Downtown Luray to see more than 1,000 creative works by more than 90 regional artists at the Warehouse Art Gallery. Beneath high ceilings and within more than 10,000 square feet of floor space, creativity takes center stage, from paintings and pottery, to stained glass and sculptures, baskets and bone sigh art, and jewelry and photography.
Shop for Unique Souvenirs at Massanutten Country Corner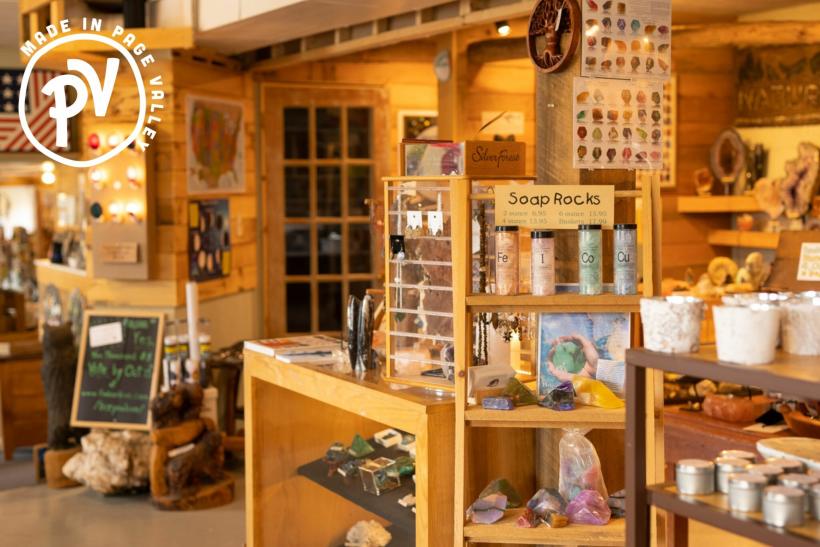 Shop for unique gifts, handcrafted souvenirs, and one-of-a-kind finds at Massanutten Country Corner. Choose from seasonal produce, baked goods, jams and jellies, and so much more at a farm market, explore an artisan's gallery, and visit a garden shoppe for seasonal plants, garden accessories, and botanical interests, like seeds, terrariums, and kits.
Taste the Valley at Main Street Bakery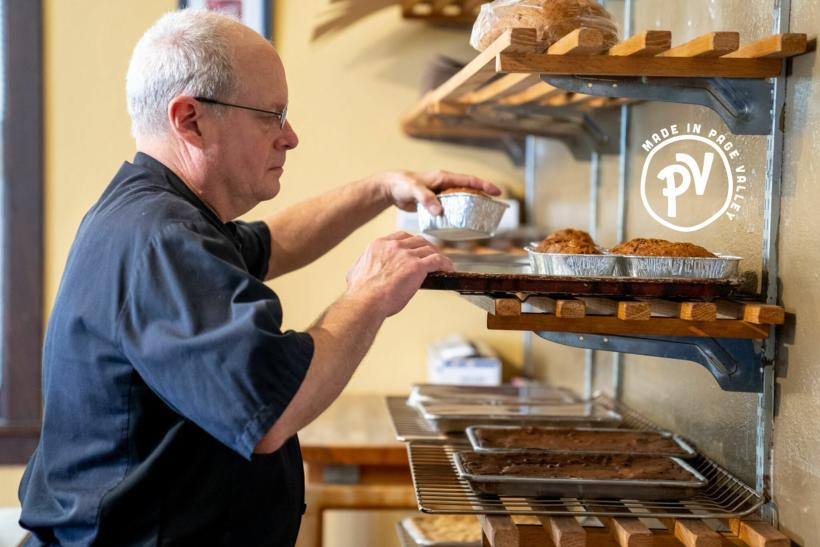 From homemade sweets to savory treats, Main Street Bakery & Catering offers cakes and cookies, pies and pastries, breads and muffins, and quiches and daily specials. Stop by the bakery along Main Street in Luray to see what's fresh at the cafe and savor French-press coffee, downtown hospitality, and the sights of Chef Chuck Arnaud in action.
Soak up History and Heritage at Visitors Centers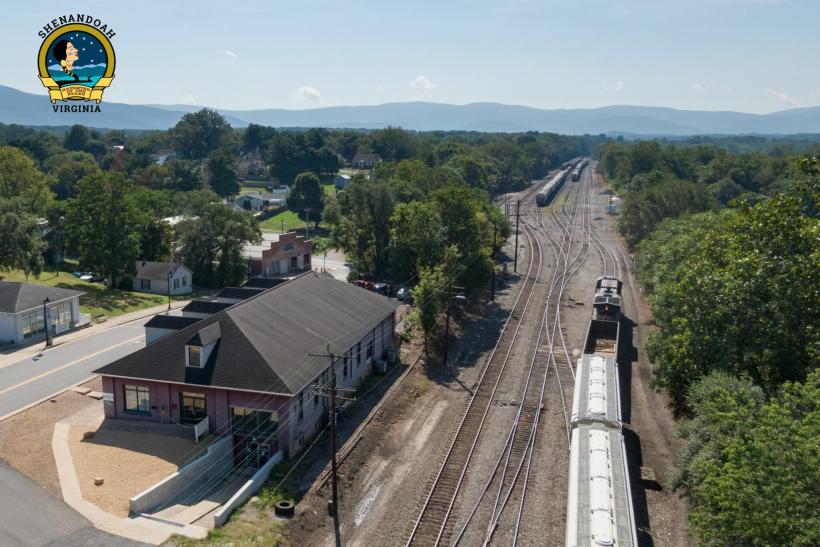 Stop by one of two visitor centers to not only collect information and gather recommendations from staff, but explore Page Valley history and heritage. Take a tour of a railroad museum in the building that houses the Luray-Page County Chamber of Commerce and Visitor Center in Downtown Luray. The restored train depot features exhibits and memorabilia, as well as photos from the collection of the Norfolk & Western Historical Society and a scale layout of the N&W through Page constructed by the local rail historical society.
At the Town of Shenandoah's Welcome Center and Museum, take in the sights and sounds of the only active station between Roanoke, Virginia and Hagerstown, Maryland. Or take a step back in time as you peruse artifacts, memorabilia, and photographs highlighting Shenandoah's railroading roots and history.
Unplug to Recharge in Virginia's Cabin Capital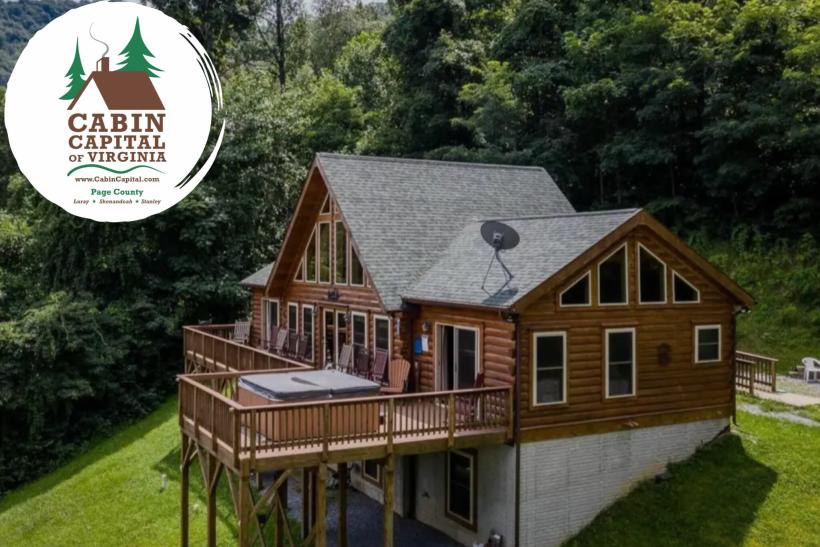 Pictured: Buck's Peak
Mountain hideaways, river retreats, cozy cottages, charming B&Bs, a historic and boutique hotel, and unique lodges offer something for every Page Valley venturer in Virginia's Cabin Capital.